Call or book online professional massage services in Amarillo!
---
Swedish Massage 30-90 Minutes

Swedish massage is based on the Western concepts of anatomy and physiology, as opposed to energy work on "meridiens" or sen lines in Asian massage systems. Most people get a 50 or 60-minute Swedish or deep tissue massage, but 75 or 90-minutes gives the therapist more time to work the muscle tissue and achieve results.

Deep Tissue Massage 30-90 Minutes


A deep tissue massage involves the manipulation of the deeper layers of muscle and soft tissues in the body. It requires the therapist to melt into the tissue before reaching deeper layers by warming up the muscles on top. Most people get a 50 or 60-minute Swedish or deep tissue massage, but 90-minutes gives the therapist more time to work the muscle tissue and achieve results.

Hot Stone Massage 60-90 Minutes


Hot stone massage is a specialty massage where the therapist uses smooth, heated stones as an extension of their own hands, or by placing them on the body. The heat can be both deeply relaxing and help warm up tight muscles so the therapist can work more deeply, more quickly.

---
Pregnancy Massage 60 Minute


Prenatal massage shares many of the goals of regular massage ­– to relax tense muscles, ease sore spots, improve circulation and mobility, and just make you feel good. But it's also tailored specifically to the needs of pregnant women and their changing bodies, and therapists who are trained in prenatal massage adjust their techniques accordingly.
NOTE: Massage is not recommended for the first trimester of pregnancy.


Gift Certificates Available!


Please call 806-626-8176 for information on gift certificates for massage therapy services in Amarillo Texas.

Giving the gift of massage to your business clients or loved ones to provide them the opportunity to receive wellness and happiness during the holiday season or any day!

Gift cards never expire and make great last minute gifts!

Corporate Chair Massage-Ask About Holiday Specials!

You have deadlines to meet, projects behind schedule, and a team of stressed, unhappy and unproductive colleagues. Your workers are rubbing their necks from hunching over projects and complaining of headaches and strained eyes from logging those late night hours. Now imagine what will happen to morale the moment you tell everyone the good news. You've scheduled a certified therapist to spend 30 minutes easing their sore muscles and soothing away those stress headaches. What do you think that can do for productivity? Chair Massage will breathe new life into your daily routine and make any event unique and memorable.

The return on investment is seen instantly. An in office massage will relieve tension, while instituting a calm, peaceful, and productive working environment. Rejuvenated employees finish projects ahead of schedule, work satisfaction shoots through the roof, and you are declared employer of the year (it's possible!)

Kingdom Healing comes to you as we have professional massage equipment that is completely portable. We will arrive early to set up supplies and equipment, you simply need to provide space for us to set up. Break rooms, conference rooms, empty cubicles - anywhere where you can send your employee for a few minutes of relaxing Chair Massage Therapy will be perfect.

Powered by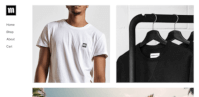 Create your own unique website with customizable templates.
Photos used under Creative Commons from thomaswanhoff, gaelx, meth2odus