LIPS CHEERS TO 25 YEARS EVENT 10/05/17

Kingdom Healing Massage has been given the opportunity to supply two 90 minute massages to The Opportunity School's 2017 LIPS Cheers to 25 Years Event occurring on October 5th.

These massages will be placed in a silent auction to help this organization provide affordable, high-quality early childhood education and caring family support. Opportunity School families ensure children from low-income families or those who are at risk of delays receive a high quality early education and care at affordable costs. To learn more about The Opportunity School and how you can help please visit:

http://www.opportunityschool.com/
Amarillo Crime Stoppers Car Show 09/02/17

Kingdom Healing Massage has been given the opportunity to support Amarillo Crime Stoppers at their 2017 9th Annual Car Show. September 2nd 2017 from 10-4pm KHM will have a booth open for chair massage. Admission to the public is $5. The show will have raffle tickets for sell to win a $1000 cash card. Raffles start at $10. Come out and see KHM in action and have a fun day for the family!!

Amarillo Crime Stoppers supports Randall, Potter, and Carson Counties including the following locations: Amarillo, Canyon, Happy, Lake Tanglewood, Palisades Timbercreek Canyon, Bushland and Bishop Hills, Groom, Pahandle, Skellytown and White Deer. For more information about the 2017 car show please visit:

https://www.amapolice.org/car-show
HEROES & LEGENDS Event 02/19/16

Kingdom Healing Massage has been given the opportunity to supply two 90 minute massages to The Bridge Children's Advocacy 2016 Heroes & Legends Event occurring on February 19th.

These massages will be placed in a silent auction to help raise money for children that are victims of child abuse. The Bridge allows a neutral, safe environment for the child. To learn more about The Bridge and how you can help please visit:

http://www.bridgecac.org/home
Gallery
---
Contact Us
Do you know of an organization that could benefit from our services? Please contact Kingdom Healing Massage to inform us of a need in Amarillo.

Kingdom Healing would love to help raise money for charity organizations through donations for live auctions or other means that may be benefited by the power of massage. Giving back to our community is something that we feel very strongly about. We appreciate any opportunity that comes our way.

Powered by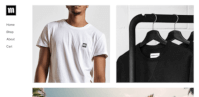 Create your own unique website with customizable templates.